Jazzros Partners With Zea to Accelerate Innovation in Industry 4.0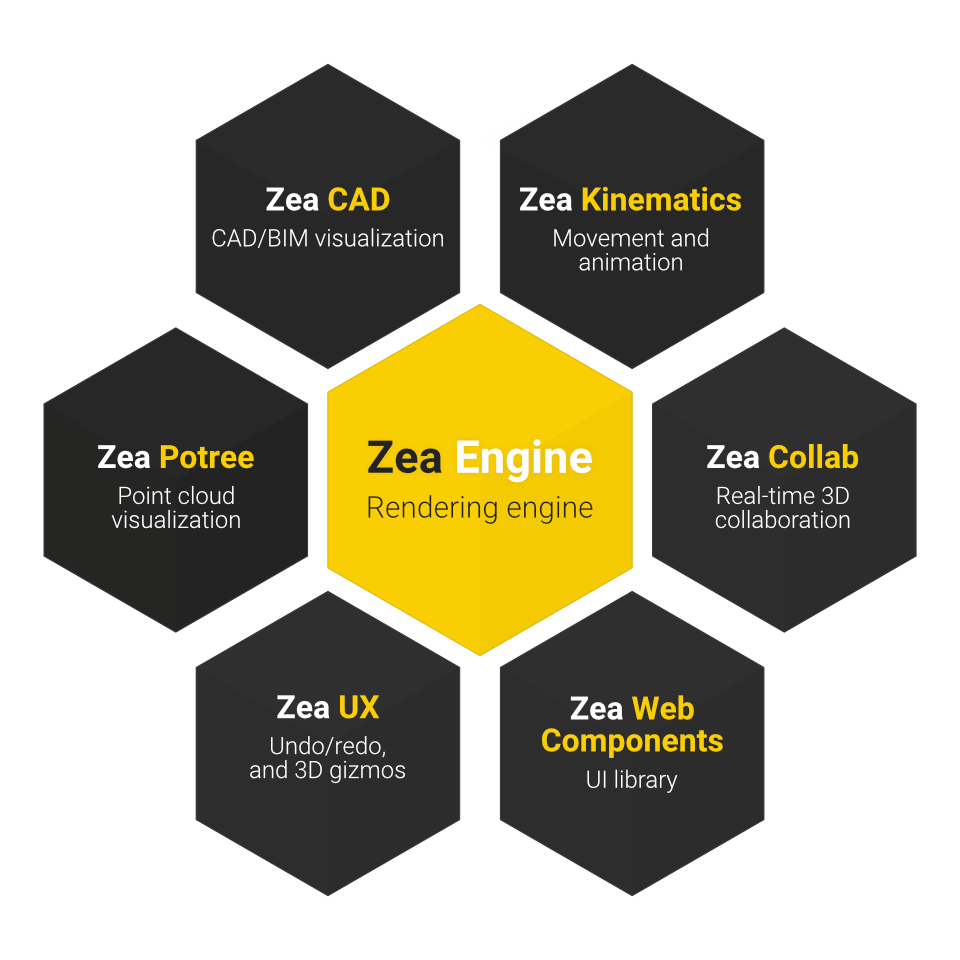 The ongoing transition to Industry 4.0 is reshaping how companies explore, evaluate, and select the technologies to produce goods. Innovative solutions based on AI, ML, 3D, and Computer Vision require specialized teams to engineer and develop software that can make the best of the available technologies.
As a software engineering company committed to accelerating innovation in Industry 4.0, Jazzros uses its expertise to deliver end-to-end technology solutions. Due to the complexity of engineering specialized products, we always look for ways to generate additional value for our clients by streamlining our development process.
Zea has built a powerful browser-based CAD data visualization engine that solves challenging graphics problems. By joining forces, Jazzros can leverage the modular Zea Engine to reduce turnaround time on client projects and accelerate time-to-market for the development of end-to-end solutions.


"Through our partnership, we believe we are providing a unique offering and added-value for our clients. With the Zea Engine, we are able to accelerate solving visualization problems that off-the-shelf solutions cannot and/or avoid costly situations where we have to develop standard functions from scratch" - Borys Dubenko, the CEO of Jazzros.
"Partnering with Jazzros is a natural next step in building an open ecosystem for solving challenging 3D visualization problems. The talented software engineers at Jazzros allow us to engage clients with machine learning and artificial intelligence requirements. We're also excited to support their internal development team building plugins to address specific problems in industry 4.0." - Philip Taylor, the CEO of Zea.
Jazzros and Zea are a part of a worldwide effort to accelerate the transition to Industry 4.0. By recognizing the impact and value of each other's developments' impact and value, we can improve the next-generation of 3D solutions. We are proud to take another step forward together.
About Zea
Zea makes 3D technical communication fast, easy, and open.
We work with innovative manufacturers and industry 4.0 supporters who are designing the next generation of web-first applications. We provide a modular Graphics Engine SDK and platform for building powerful web apps.
For more information:
https://www.Zea.live
info@zea.live


About Jazzros
Jazzros is a software engineering company that has been building complex software solutions for Industry 4.0 since 2009. Through a combination of innovative internal developments and numerous demanding client projects, the team at Jazzros has obtained great experience in AI/ML, Computer Vision, 3D Scanning & Reconstruction, CAD/CAM, and Additive Manufacturing technologies.
For more information:
https://www.jazzros.com 
info@jazzros.com
To enable comments sign up for a Disqus account and enter your Disqus shortname in the Articulate node settings.